ZEUS
ZEUS KING OF THE DOGS
Born March 1995 on Sumas mountain in British Columbia Canada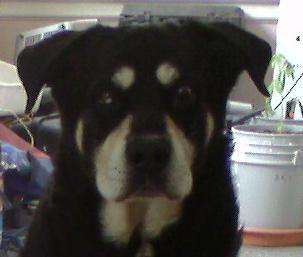 I Iived in Chillawack BC Canada and one day i went to visit my friend. He had a pure breed Rottwieler female with 11 pups. The father of the pups was there and my friend told me that he was half Irish Wolfhound and half Malamute Huskey and he looked like he weighed about 170 #. I looked all of the pups over and seperated the 2 biggest pups and i ended up picking Zeus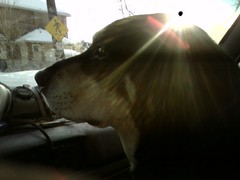 Zeus loved car rides but what he liked even more than that was to go for a ride in the back of a pickup truck. He could jump into the back of a full size pickup truck with the tailgate closed. This picture i took with my phone while driving around in my truck and happen to catch the sun going down over his head
Zeus weighed 120 pound his whole life and he was a good mix he had long legs and a wide chest and was Confident and Obedient
One day we were at a park near are house and Zeus was running around. Then he headed straight for me. When he got right up to me. I could see that he had a big fishing hook hooked into his front leg and was draging 10 feet or so of string still tied to the hook. I tryed to back the hook out but it was in deep and the barb woudnt let me back it out so after trying for a while to back it out i decieded to push it in rest of the way forward and it went in and through the rest of the way without a problem now i could see the barb and the loop I grabbed two pairs of pliers out of my van and broke the brab off The barb end snappes off easy then i pulled the broken hook out. Zeus never made a sound he sat there quitly while i did all this.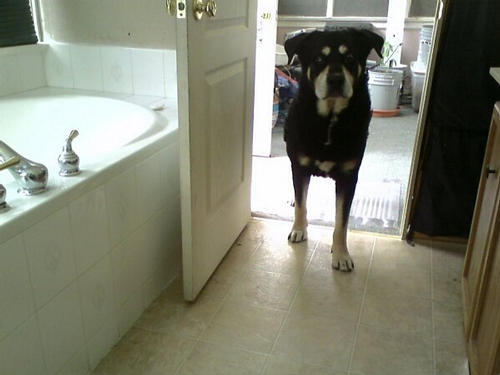 Zeus had blue spots on his eyes he had a big blue spot on the bottom of his right eye and a blue spot on the top of the left eye. His fater had the same blue spots in his eye to.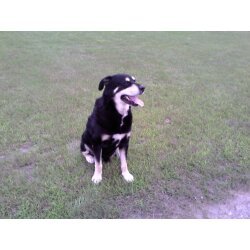 These are some of his favorite places to run around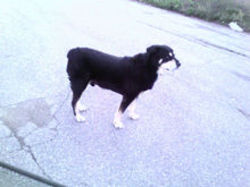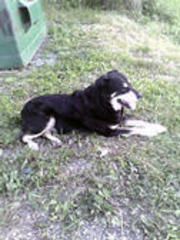 Zeus died Feb 25 2007 11:40 am.
Goodbye my friend!